We're so sure you're going to love Equo, that your first trip is on us!!
From February 14–20, 2017, we're offering FREE RIDES to all Equo NEW users in Southern Florida's Palm Beach County, Broward County, Miami Dade and Marion County.
Equo's Free Ride offer applies to NEW Equo users, for ALL Equo services. Book now to reserve your ride!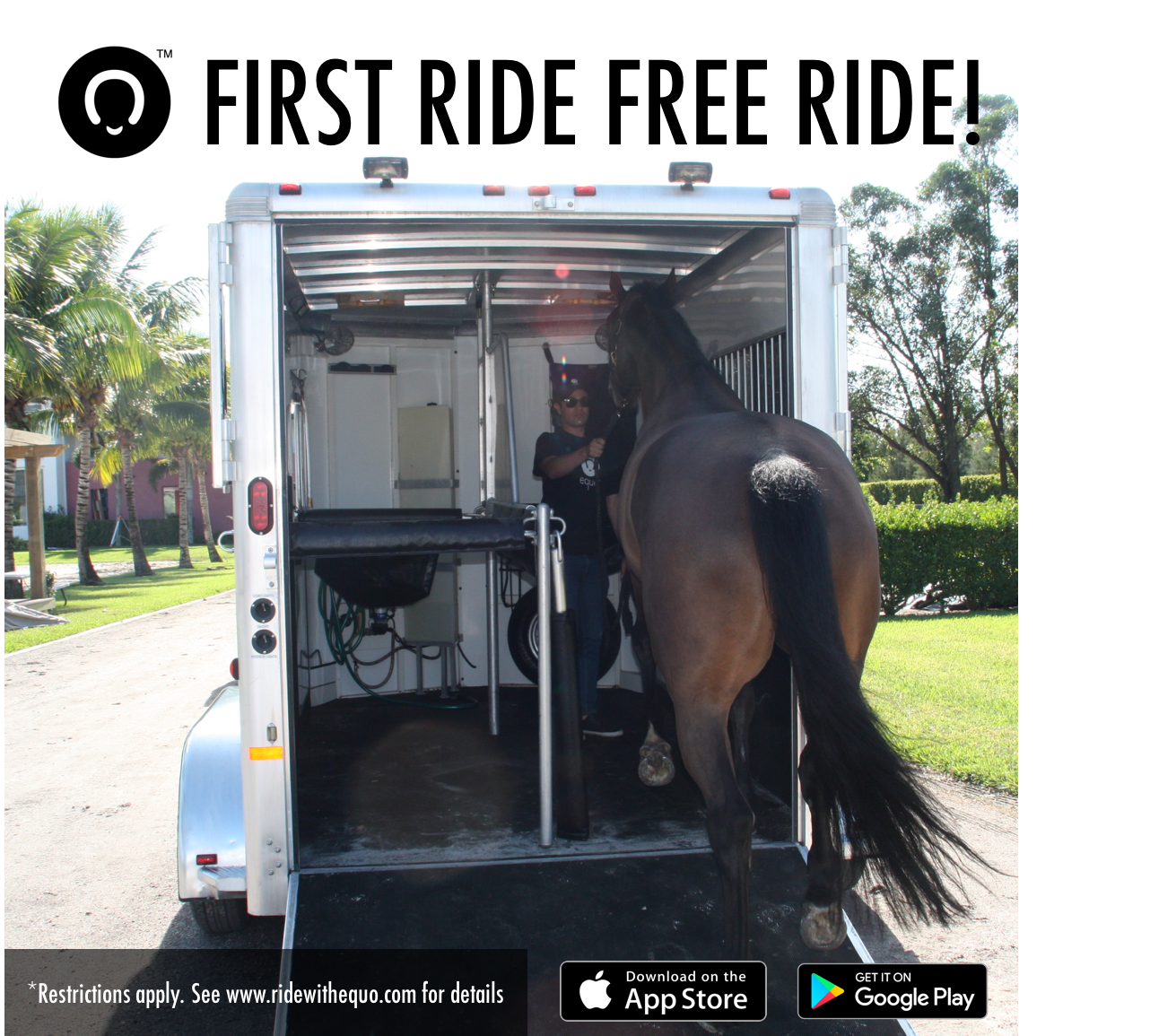 The fine print:
To claim your free ride(s), simply download the Equo App from the App Store or Play Store and create your account, complete with your horse(s) information. Select the type of ride you want (Rush, Planned, Pool). Choose your destination and accept fare.* Then submit your request.
You're ready to equo—FOR FREE!
Download the Equo app! And start riding with Equo!