Most Inspiring Events For Equestrians
Being an equestrian of any kind means having access to a whole world horseback activity. That is to say, it's easy to appreciate all aspects of this world, from dressage to racing and hurdle jumping, because you understand the complexities of caring for and riding these magnificent animals. And there's often nothing better than watching the best professionals in the world competing in various ways. In addition to being entertaining and fascinating, this can be inspiring for anyone in the equestrian world. And with that in mind, we wanted to do a sort of wide-ranging look at some events around the world that might be particularly inspiring in this regard.

Cheltenham Festival

Taking place each March at the Cheltenham Racecourse in England, this is one of the first major horse races on the world calendar. It's part of the National Hunt racing circuit in Britain, and thus features several very important races. This preview of the festival, which isn't for another eight months or so, states that it epitomizes the sport with its drama and intrigue, and we'd add that the variety of competitions that take place over four days is awfully impressive as well. Cheltenham is a very festive event where you'll see some of the finest racing horses in the world.

BHS Royal International Horse Show

Sticking with Britain for a moment, this is the British Horse Society Royal International Horse Show, and it's certainly one of the larger equestrian-related events in Europe. Held each July at Hickstead's All England Jumping Course, it is largely a jumping event that pits teams of three against one another in a fluid, thrilling competition. If jumping is of interest to you more than racing or eventing, it's a lovely competition to take in, and again, will expose you to some of the top horses for their events in all of Europe.

Kentucky Derby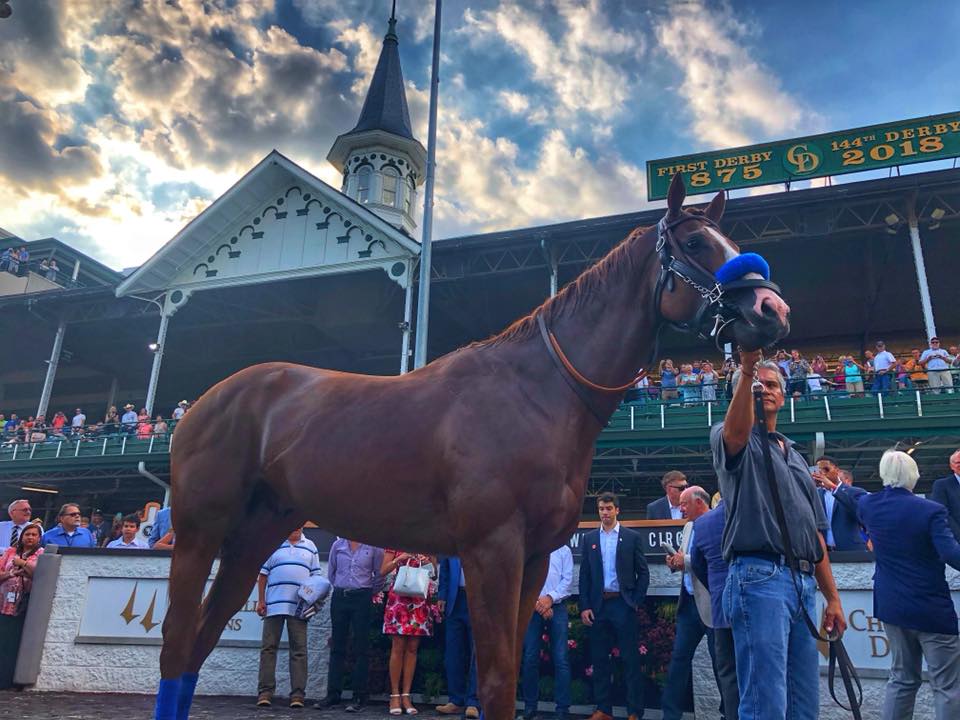 There's a little bit of a perception in the U.S., at least among those who aren't directly tied to the equestrian lifestyle, the the Kentucky Derby is the last vestige of something old. Indeed, this writeup from the 2017 Derby was entirely framed around how the 143-year-old Churchill Downs Racecourse "keeps betting - and winning - on a dying sport." We might dispute the notion that thoroughbred racing is a dying sport, but the point is still well taken in a general sense, and speaks to the sheer wonder of the Kentucky Derby. There is perhaps no other horse racing or eventing occasion on the planet at which you get a better sense of history, nor of the incredible connection that really can exist between human and horse.

British Showjumping National Championships

There's just something about showjumping that's a little bit different and in some ways more impressive than any other sort of horse-related sporting event. Held at a venue called Stoneleigh Park in August, the event has grown into a massive show. According to the website for the championships, Stoneleigh offers over 1,000 acres of countryside, world-class facilities, and six arenas available to competitors. That's quite something, and should provide ample opportunity to see world-class showjumping in a pretty and expansive setting.

Melbourne Cup

We'll close things out with another major racing event that takes place in Melbourne toward the end of the year (when the Australian summer is just beginning). The Melbourne Cup is a little like the Cheltenham Festival, not in terms of atmosphere or appearance but in terms of the raw joy it tends to bring about in spectators. Known to stop the whole nation, it's a multi-day racing event that will showcase the finest racing horses Australia has to offer. If racing is of interest to you or if you simply admire the qualities and abilities of horses at this level, it can certainly be another immensely inspiring event.