Guide on How To Be A Small Business' Favorite Customer
There is no doubt the past few months have hit everyone hard, and small businesses especially are struggling to stay on their feet. Horse show closures and cancellations have affected your local tack shops very much, and many are in danger of shutting their doors permanently. There ARE ways you can help your local shop owner survive this crazy year we're having.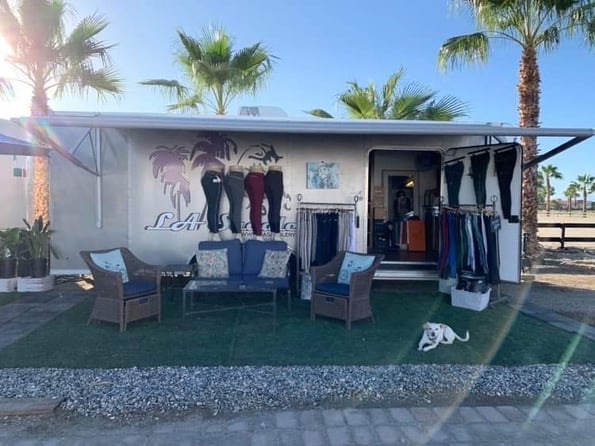 Photo: Courtesy of LA Saddlery

Take advantage of the crazy sales. Buy ALL the cheap things! Many stores are selling off stock at sacrifice prices and offering free shipping deals. While it doesn't thrill them to do that and lose money, it creates cash flow; they can survive off of now and generate capital for Fall/Winter collections. The holiday season is the big moneymaker for all retail businesses, so your tack shop is blowing out stock now to have a new product for Christmas, making for a better 2021 for them and better shopping for you!

Watch for their charitable donations and fundraisers and thank tack shops and small businesses on your social media for their sponsorships! We all love to post our win pics with the beautiful ribbons, but often forget to shout-out the business that sponsored the class. Especially at local shows and smaller events, many of the divisions or prizes are sponsored by local shops. Thanking them for their kindness and giving them the shop and your show manager will very much appreciate a little marketing bang for their buck.

If you try it there, BUY it there. Finding the perfect breech, helmet, or boot fit takes time for your shop staff and money for the owner. Your local store isn't a showroom where you can find your size then buy elsewhere or online later. That tack shop owner who got out ten pairs of tall boots and has a callous on her finger from reefing up zippers for an hour deserves the sale. Recognize their hard work and reward it!

Be a social media superhero. Like! Like! Like! Commenting and sharing posts (including to your Insta story) helps a business tremendously. Even your DMs help. Tag their business in your #rootd photos! Every interaction you have with a small business online boosts their account in the Facebook or Instagram algorithm and makes their posts more visible to other potential customers. That saves them money because they don't have to spend as many precious dollars boosting posts.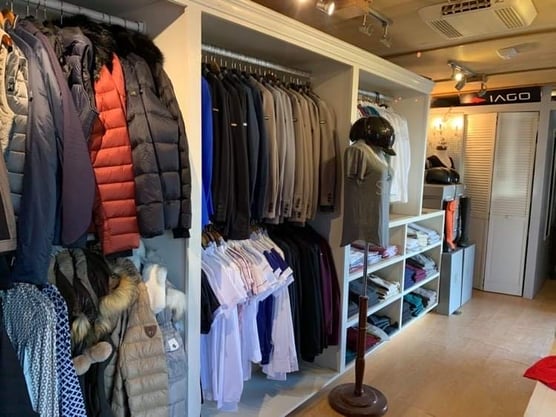 Photo: Courtesy of LA Saddlery

Shopping small businesses is more important than you know. More options in the marketplace mean better shopping and prices long term. Yes, giant stores may offer you low prices now, but those prices will creep back up the less competition they have.

Those small shops you wander at horse shows are the life and flavor of equestrian retail. They are taking risks on new fashion collections, carrying other small brands, building the community and industry, knowing you, and caring about you as a person and a rider.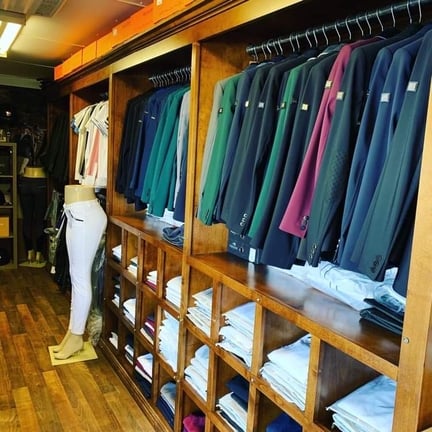 Photo: Courtesy of LA Saddlery

We are all trying to come together as a sport and as a community. Rebuilding is a group project and, with a little thoughtful effort, we can all help each other create new successes!