We are a hardcore group of tech-lovers here at Equo (what else would you expect from one of the leading equestrian app innovators?), so we are obsessed with other brands that are forward-thinking. We can't get enough of companies that buck tradition when it comes to important issues like rider safety and horsemanship.
As we count down to the new year, hopefully full of even more leaps forward, the EQUO team has put together a list of a few of their favorite picks for tack and equipment in the Tech category: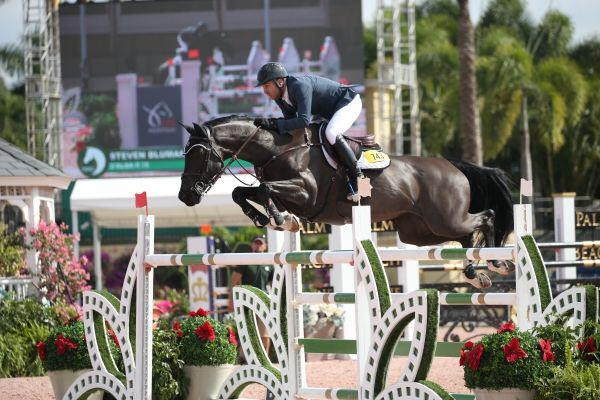 GPA HELMETS – REDLINE COLLECTION
GPA helmets have been developing, redeveloping and advancing the industry for over 50 years.
For over a half century GPA has taken a leadership role in improving protection and comfort for riders.
Their popular 4S line has evolved to include the innovative new Global collection, bringing a new, patented level of protection to the sport.
This helmet has a feature that catches everyone's eye, the new back retention system without the side straps. This system, among other improvements, contains a rigid chinstrap ("rigid jugular") which made the traditional side straps completely unnecessary! The new design improves the helmet's stability on the head while giving our cervical vertebrae extra protection.
Learn more about GPA's new worldwide Redline safety concept here
CWD
It's no wonder riders like McLain Ward, Scott Brash and Kent Farrington choose CWD.
CWD continues to be a favorite in the saddle department. Their Dynamick and Mademoiselle range saddles offer a combination of tradition and innovation that riders are looking for. Never one to rest, CWD is constantly improving the comfort and function of their saddles. The CWD tree is continuously tested and improved for better mobility and to allow a wider range of shoulder movement.
A few of the new elements and technical advancements CWD has recently introduced:
Integrated panel screws to improve saddle fit.

Carbon reinforcement is fixed to the tree with leather for more flexibility in the flap and easy girthing.

New integrated stirrup leather keepers to avoid extra thickness, lined with coloured leather.
Also, with options for slick carbon detailing and a variety of colored piping, your saddle can be truly custom and one-of-a-kind.
ZANDONÀ MAGNETO THERAPEUTIC BOOTS
We love these boots! The Zandonà Therapeutic Boots are a favorite with the EQUO team. The boots make use of magnetic therapy to increase circulation and reduce swelling.
Placed at strategic energy meridians, the boots contain magnets in a unique combination of old school energy therapy and new school magnetic technologies.
Designed for use before and after training, we have also found them tremendously helpful before and after long hauls. Acting on horse's reflexology meridians, Magneto Therapeutic Support Boots' special magnets can reduce swelling due to training stress or inactivity during shipping, through the stimulation of circulation and movement of synovial fluid.
Learn more about Zandona here.
We are excited for 2019 and will continue to keep our eyes peeled for companies beating the rest to the future. Our sport is one very deeply rooted in tradition, but horse and rider safety and well-being have become the passion and focus for many companies – And we celebrate and share their commitment.